Posted on March 08, 2010 by Tim
I love Phil "The Genius" Ivey and I hate Tony G. – but this hand is played pretty superbly by Tony… IF YOU'RE A MORON.
Phil should only call this with a set, 64 or MAYBE J7.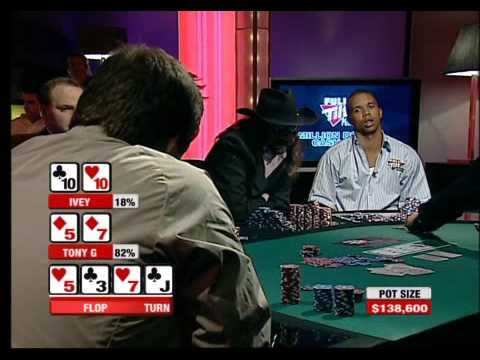 This call is just sickness, and I think he wasn't too proud of himself afterwards.